Highlight on slides as you present
If you're using Keynote Remote to control a presentation from an iPad, iPhone, or iPod touch, you can draw on your device and have your drawing appear on the Mac that's playing your presentation. This feature is useful, for example, if you want to emphasize a particular bullet point on your slide—you can circle the bullet point for your audience.
You can draw with one of seven different colors, or use the laser pointer.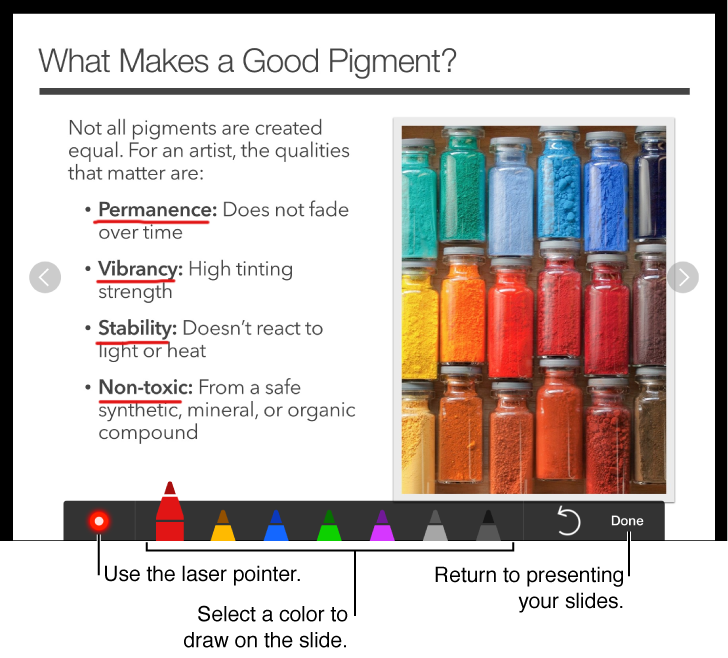 Highlight on a slide from a remote device
Set up your presentation with Keynote Remote to present your slideshow.

Tap on the device that you're using as a remote control.

Do any of the following:

Draw with a color: Tap a pen and draw on the slide.

Use the laser pointer: Tap the laser pointer and move your finger around the slide; the laser pointer follows your movements.

Erase the last highlight: Tap . Continue tapping to undo all your drawing on the slide.

Return to the previous slide or advance a slide: Tap the left or right arrow on the slide.

Hide the drawing tools: Tap Done.